Unlocking the Synergy: How Artificial Intelligence and Enterprise Architecture Create a Perfect Union
By Eva Jaidan, PhD
Lead Data Scientist, AI and Analytics MEGA International
As companies sprint headlong into the realm of digital transformation, they face a myriad of challenges in their quest to maintain a competitive edge in their markets. In tackling these obstacles, enterprise architecture and artificial intelligence (AI) emerge as pivotal players. These two forces collaborate harmoniously, fueling each other's growth to expedite and solidify the journey towards a comprehensive digital transformation.
For several years, digital has been considered an engine of business growth. In 2021, 63% of companies with more than 20 employees considered digital transformation an opportunity for growth, according to the ACSEL Growth and Digital Barometer, and 41% of organizations surveyed believed that digital contributes directly to their turnover challenges.
Nevertheless, the majority of companies possess clarity and recognize that digital technology ushers in a specific set of challenges that require addressing, spanning from organizational aspects to the underlying information systems. This insight is notably echoed in Adobe's Digital Trends 2022 report. Indeed, confronting these challenges aligns with the primary responsibilities of the enterprise architect, who can harness the power of AI to facilitate their mission. Concurrently, AI initiatives can draw upon the activities of enterprise architecture to enhance the likelihood of their success.
Artificial intelligence tools for enterprise architecture
Artificial intelligence can be an asset to enterprise architecture. With information systems that are increasingly complex, evolving, and with an ever more elastic perimeter (Cloud, Edge, etc.), keeping the company's IT map current can be a difficult task. This task includes the classification of applications as well as technical and human processes, which can not only be time-consuming and tedious, but also extremely repetitive due to the rapid evolution of a company's information system.
In this scenario, AI has the potential to streamline and ensure the accomplishment of these tasks. However, this relies on the availability of specialized tools tailored to deliver enhanced value. Generative AI solutions excel in the automatic generation and continuous updating of process description diagrams. Hence, the key challenge lies in the effective customization of these tools to meet specific requirements.
At the other end of the enterprise architecture value chain, AI can also play a key role in communication between the enterprise architect and the rest of the organization. The mission of the enterprise architect is not always understood by other departments, which can affect the visibility of enterprise architecture's added value. AI can help disseminate knowledge from the enterprise architect to colleagues across the organization, creating increased understanding of EA's business value.
By using artificial intelligence solutions as a real assistant, the enterprise architect will better fulfill his/her role as a business accelerator by favoring human interactions with the different teams.
Securing artificial intelligence models with enterprise architecture
Of course, the enterprise architect is not the only one in an organization interested in artificial intelligence and its contributions to automation. However, today the failure rate of artificial intelligence projects in organizations is estimated at 80%. Failures are very often linked to the use of data lacking context or richness, or more generally due to projects not aligned with the company's strategy.
Enterprise architecture has the potential to enhance the success rate of AI projects. One of the shared objectives within enterprise architecture is to contextualize and enhance the company-wide data sharing processes By working hand in hand with the enterprise architect, AI project leaders can count on better quality data and thus develop projects that truly create value based on accurate and solid databases.
Enterprise architecture and artificial intelligence: quality data and a business orientation
One of the fundamentals of artificial intelligence is its training. The training is based on data, and if this data is partial, obsolete, lacks context or richness, or is even incorrect, there is a significant risk of introducing cognitive biases into the AI ​​algorithm, which may distort the answers.
The in-depth work of the enterprise architect – through involvement in AI projects – can mitigate this risk. In addition to better quality and reinforced control of accurate data, the enterprise architect will ensure the certification of usable data. This guarantees the creators and future users of the AI ​​project will receive precise and relevant answers based on reliable, quality data.
Ultimately, as a steward of the company's digital assets, the enterprise architect will play an integral role in actively engaging with the development and security of AI models and algorithms. In the same way as any application of the information system, these trained algorithms must now be considered as active values ​​(assets) of the company, which must be protected, maintained, and developed to ensure success of AI projects over time, and by extension the success of the entire organization.
---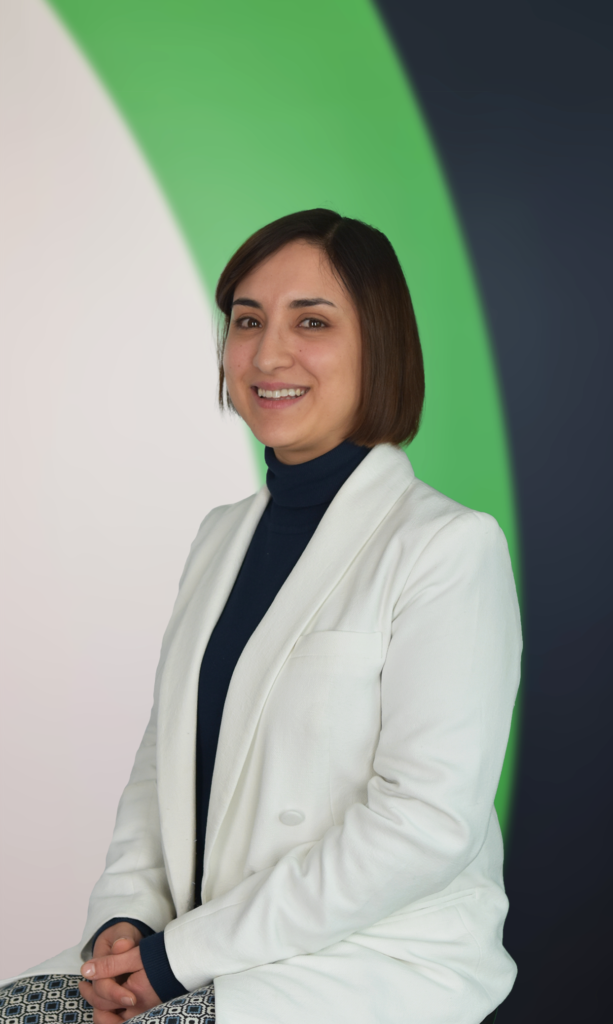 About the author
Eva Jaidan, PhD is the Lead Data Scientist for AI and Analytics at MEGA International. Dr. Jaidan's work focuses on driving innovation in AI and translating its prowess to empower business growth and enhance user experience. Dr. Jaidan holds an industrial PhD on generative AI, concentrating on Variational Autoencoders (VAEs) for anomaly detection for the manufacturing industry. This research underscored the importance of AI in the evolving landscape of digital transformation, encompassing digital twin technologies, and the nuances of industry 4.0.