From The Founder
Dr. Steve Else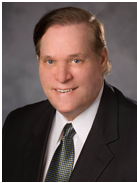 The discipline of Enterprise Architecture (EA) has huge potential but is at a crossroads. There is a hunger for advice on how to go beyond the theory…beyond the idea of EA as just description. Even those having paid for extensive training and consulting to start their EA practices often find themselves stymied. Whereas EA can help organizations address the increasing complexity, it brings its own layer of complexity to the arena. There is a need for accelerated EA maturity via the more intensive sharing of thinking and experience through every possible channel.
The main reason for establishing the Enterprise Architecture Professional Journal (EAPJ) in early 2013 was to help fill the void of meaningful examples of Applied Enterprise Architecture. The second was a new channel for recognition for those contributing their knowledge. The original intent was to publish monthly, but after the first two issues, we decided to re-focus with a dedicated editor to build a peer-reviewed journal. This took some time, but Iver Band turned out to be just who we needed to meet the challenge. His experience and vision led to the new 2014 Volume, Issue 1, in April 2014 and to this issue, with many others in the works.
The first volume in 2013, though, has already helped augment professional training and university courses with nine wide-ranging case studies across multiple sectors and with some excellent examples of ways to use visuals to help address stakeholder concerns related to transformation.
The role of Enterprise Architects is to help the business transform, but to do so, EA must prove its value on a case by case basis in the form of Agile Integrated Transformation across business, information systems, and technology domains and across programs and lines of business.
The vision of EAPJ is now evolving under Darryl Carr's leadership to be more interactive and compelling. I welcome everyone interested in business and technological changes and disruption to become a part of the EAPJ family.
Regards,
Steve Else, Ph.D.