From The Editor
Darryl Carr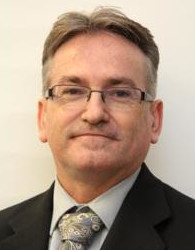 As the new editor of EAPJ, I'm excited about the new look and functionality of the site. I started with EAPJ as the EA Practice Advisor and I will continue that as well as moving toward regular issues of journals (quarterly) and a more active blog with several outstanding, regular contributors. I think that EAPJ fills an important niche in the EA knowledge-sharing ecosystem.
So much is happening so quickly and EAPJ seeks to be a central player in providing a place to share knowledge and gain recognition for publication, as well, in the peer-reviewed part of the regular journals.
Therefore, if you want to contribute a blog, submit an article for peer review, and/or become a regular, featured author, send me an email: [email protected].
We are also looking to collaborate/cooperate with other journals on or related to Enterprise Architecture (with our topics including Business, Data, Applications, Technology, Solutions, and Security Architecture, among others). For the foreseeable future, this will be a free publication. However, sponsors are welcome. If you are interested in being a sponsor, please contact me at the above address.
I think that EA has a bright future — it is experiencing a kind of re-birth, so I'm proud to be leading this re-launch of EAPJ and look forward to hearing from you.
Regards,
Darryl.