Post #1 – "What makes a good Elevator Pitch?"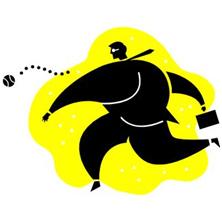 We all know the scenario. You're responsible for the Enterprise Architecture effort in your organisation, and you're reporting into the CIO. You've come in early to get a head start on things, and the CEO steps into the elevator. He or she turns to you and asks what you do. You say "I'm the Enterprise Architect!" and they respond with "Oh yes, I'm told we need one of them, but I have no idea why. So what does an Enterprise Architect do exactly?". You've got ten, maybe fifteen seconds to let them know why EA is necessary for the organisation, and why they should support it. What do you say?
Now I've heard a few answers that relate to this scenario, and I've used a few myself. Here's a couple that I'm sure you've heard before:
"We help you to realise your business strategy by understanding where your IT investment should be directed."
"We describe the future state of your business needed to support your business strategy, and then provide a roadmap that allows the organisation to transition from where it is now, to where it needs to be."
What are your thoughts? Have your used or heard these before, and what have you found that has worked in the past? Regardless of the actual words you use, the intent is to ensure that you get a message across that shows you understand his or her drivers. Do you really understand what the CEO is trying to do with the organisation? What sort of company they are trying to build, and why? Theoretical or text-book definitions of Enterprise Architecture are not the answer. Words that resonate the vision that the CEO has articulated in the corporate vision and objectives may be your guide. Do you know what they are, and have you tried to relate your efforts to them?
Perhaps tools like the Business Motivation ModelTM from OMG or the Stakeholder Map Matrix from TOGAFTM might help you to better understand what drives your key stakeholders. Then you can answer in words the CEO can recognise, because the words came from them in the first place.
Here are a couple of examples:
Scenario 1
Your company has just appointed a new CEO, and their first decision was to address cultural issues within the organisation. To do that, they've enlisted the help of an external party to develop a new Vision for the company, accompanied by a Mission Statement and a set of Core Values. With much fanfare, these new statements of corporate culture have been made ubiquitous. Every spare piece of wall-space in the company's head office now has a reminder to the types of behaviours expected from staff, and what the company stands for. In this case, the Vision Statement released by the CEO reads:
"We aim to be the region's most trusted Financial Services provider by 2017."
To support that vision, the Mission Statement reads:
"We must develop world-class products that help our customers take control of their financial future. To do this, we must have a deep understanding of their needs and circumstances, and develop our relationship with them to become their trusted financial advisor."
The underpinning Core Values include, amongst others:
"Our customers are our most important asset"
"Trust and Integrity are key to our success"
"Our people and our products are world-class"
Taking into account what you've learned from these statements, perhaps a better elevator pitch might be:
"As your EA, I'm planning the best way to provide our staff with the tools they need to better understand the customer, and drive more meaningful and trustworthy relationships. That way, we can achieve our goal to become the company that people trust with their financial future."
Or perhaps something a little more straightforward:
"I know we want to be the region's most trusted Financial Services provider by 2017. My job is to understand what product, process and technology changes are required to enable us to achieve that goal."

Scenario 2
The company you work for is a not-for-profit organisation that is trying to help address the day to day concerns of the growing population of homeless people across the country. It has a long-stated Vision Statement of:
"We want to reduce the number of people living on the streets by 80% by the year 2020."
To support that ideal, the Mission Statement reads:
"We must work with authorities and law-makers to improve the situations that lead to chronic homelessness. We must identify those in most need, and help them to find a way back into society so they can be afforded the same rights and opportunities as anyone else. We must do this with respect, and recognise the individual's need for dignity."
The Core Values of this organisation might be:
"Integrity"
"Respect"
"Equality"
"Empathy"
"Compassion"
"Teamwork"
In these circumstances, being able to provide the greatest possible reach with what is likely to be limited funding is key. As a result, the elevator pitch may be along the lines of:
"I'm here to identify opportunities that help the company reach more people, and provide better outcomes for those in need. I do that by understanding what we do, ensure that we do it as efficiently as possible, and that we have the right people, processes and tools we need to do the job well."
Of course, there are many other scenarios, and many of them relate to generating Shareholder Value, driving efficiencies within the organisation, or generating competitive advantage, but these two scenarios highlight that not every company is driven by the same interests. It is the specific drivers of your organisation that you need to understand and align to. Having said that, I'm not talking about simply paraphrasing what can sometimes be considered meaningless words generated by management consulting firms. The role of the Enterprise Architect offers considerable value to the organisation, and that must be reflected in a desire to realise the company's goals. If you find yourself wondering if you can believe in what you are saying, have you thought about whether you are working for the right company? Perhaps we'll leave that for a future issue of the Journal…
Have your say!
What do you think would work in these circumstances? Do you think they sound better than the examples we gave earlier? Do you have an example you would like to share? Please join in the conversation by responding below, or by emailing us at [email protected]. Not only will readers of this forum be able to learn from your experience, but we'll publish a selection of responses in the next issue of the Enterprise Architecture Professional Journal!
We also want to know the subjects that are causing you professional pain. Please email your questions, and we'll select one for our next advice column. The EA Practice Advisory Team is here to help.