How do I become an Enterprise Architect?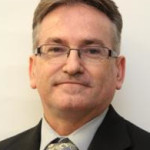 Step 3 – Learning Options
Welcome to part 3 in this series of articles on progressing toward a role in Enterprise Architecture. In the first two articles, we talked about "Letting Go" of the world of deep technical work, and the need to be "Learning More" about the discipline of EA. This time, we'll be expanding on the "Learning More" theme by looking at some of the resources and options available to you.
Frameworks
Numerous approaches have been developed over the past 30 years to define the process and result of building an Enterprise Architecture, and how to use it to transform an organization. Today, the most common of those approaches is the TOGAF Framework produced by The Open Group. TOGAF defines a method for creating and maintaining an architecture that describes the current and future states of the organization, and provides a series of artifacts that can help to classify and manage that information.
The TOGAF Framework is not the only general-purpose framework available to the EA discipline. The Zachman Framework, developed by EA pioneer John Zachman, is another. There are many others that are specific to the industry in which they were developed. Here are some of them:
FEAF – The Federal Enterprise Architecture Framework, used extensively within US government departments.
DoDAF – A framework specifically for use in the US Department of Defense.
MODAF – A sister framework to DoDAF, used within the UK Ministry of Defence.
AGA – The Australian Government Architecture framework developed by the Australian Government Information Management Office (AGIMO)
BIAN Service Landscape – developed by the Banking Industry Architecture Network
Frameworx, developed for the telecommunications industry by the TM Forum.
Learn the framework most applicable to your organization. If there isn't a specific framework for your company or industry, I recommend you look at TOGAF as part of your professional development. The Open Group's website lists a number of certified TOGAF training organizations, whose courses are specifically tailored to assist you in passing the TOGAF certification exam. TOGAF certification is fast becoming a prerequisite for a variety of architecture roles.
The ArchiMate Language
Another area of focus for aspiring EAs is the use of a consistent notation for modelling their architecture. I recommend the use of the ArchiMate language. Information on ArchiMate can also be obtained from The Open Group website, and the use of an accredited trainer can help an individual with preparation for their certification exam. Self-study is also a possibility, with materials available from The Open Group and elsewhere.
Related Courses
For those wishing to study Enterprise Architecture in an academic setting, there are a number of options available. The following universities offer Enterprise Architecture as a course of study, or as a subject within a related course of study:
Additionally, the topics of Enterprise Architecture can be found in related studies such as MBA courses. For some however, formal study may be problematic. Your own personal circumstances play an important part, including the availability of time, or the cost of these courses. If this is the case, don't despair. Other potential study options include free courses such as the proliferation of Massive Open Online Courses (MOOCs) that have sprung up over the past few years. That includes some on EA, like this one by Craig Martin in Melbourne, Australia, which gives a great overview of the topic.
Additional Material
Some exceptional books also exist on the topic. I recently gathered a list of preferred reading from EA practitioners all over the world, and here are just a few of the recommendations:
Enterprise Architecture as Strategy – Ross, Weill and Robertson
Adaptive Enterprise – Stephen Haeckel
Everyday Enterprise Architecture – Tom Graves
Mastering Archimate Edition II – Gerben Wierda
Enterprise Architecture at Work – Marc Lankhorst et al
Many free webinars are also available, such as those from the Association of Enterprise Architects.
Your Specific Context
There's also your own organization, and the industry you work in. What do you know about them, and their history? Are there reliable sources of information related to your industry, such as research journals and newsletters?
Set aside time every day to read and keep up with developments in your industry. Think about how that knowledge might be applied in your organization. Look for individuals that you believe might be interested in the information you've found, and pass it on. It will generate conversation, allowing the exchange of more ideas, which will benefit everyone involved. Not only that, it will help with the development of your interpersonal skills.
Speaking of skills, the next step of our journey toward a role in Enterprise Architecture is on that topic: EA Skills. We'll look at questions such as what skills are important for an Enterprise Architect, how you can assess your current skills, and what resources are available to you to help plan your professional development.