By Tim O'Neill and Liam Ryan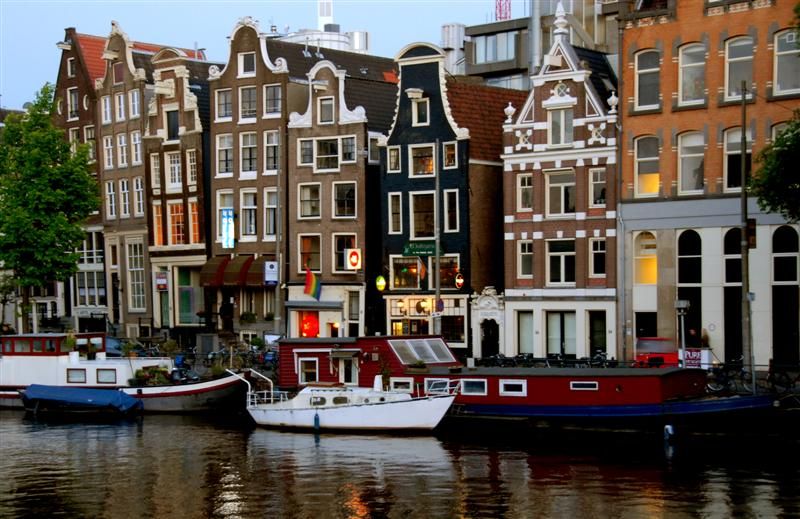 What is your enterprise architecture style? Benchmark your understanding, skills and influence with this guide.
How many enterprise architects are there out there? In June 2020, industry standards body The Open Group announced it has certified over 100,000 people in TOGAF®[i], one of the most popular architecture frameworks amongst large enterprises. [ii]
Technical and enterprise architects remain some of the scarcest, most in-demand professionals globally, according to data from the largest IT leadership survey, by KPMG/Harvey Nash.[iii]
Enterprise architects have often logged years of IT and business experience and have outstanding abilities to think both structurally and strategically.
Architects tackle the role from a wide range of backgrounds. And they respond to the need to work effectively with both legacy infrastructure and processes, and the latest techniques and technology. They adapt to work in a huge range of environments, from traditional hierarchies to agile teams.
The architecture maturity levels below can be understood as a fluid grouping of approaches. The most effective architects adapt their personal style to suit their organisation and role. As they become more senior they build out their own skillset. Both their focus on, and impact of, measurable business-outcomes increases.
Level 1 – Project / IT / Solution Architects
As talented subject matter experts, these architecture professionals work on features, functionality, and business requirements of projects across the business.
The demand for well-tailored as-a-service platforms and solutions to support all aspects of the business means these architects are often working with customer facing teams, as well as on more technical back-end infrastructure.
That said, they often find planning is reactive and exists only within individual projects.
 You're working in this style if:
Architecture is diagram-driven
Some data is centralized, but architects tend to use their own methods and tools e.g. MS PowerPoint and Visio  
You take an "agile/sprint" approach to document instance-based / micro architectures, often centred on service delivery or customer experience
Requirements are driven by department heads or middle management on an ad hoc basis
 Next Steps To Consider:
If architects leave, the "corporate memory" often walks out the door with them. Leaders need to find ways for the data, goals and strategies to be captured and socialised
Re-usable artefacts and assets left to 'gather dust' post-mission are a waste. EAs or CIOs can marshal these to increase efficiency
Tools & Techniques
Create a centralised repository where data-owners can update documentation (rather than single-use models or portfolios)
Start with solution architecture driven models and link them together to gradually build up a holistic view of the enterprise
Employ tools which have strong data-driven and analytics functionality as well as diagrams
 Level 2 – "Start-Up" Architecture Practice
Often hired for their high levels of experience, this architecture team must establish an influential EA practice with a small expert team.
The most essential order of business is to build close partnerships with business stakeholders and ensure that you're immersed in the strategy of the business.
A common pitfall for start-up practices is inefficient data management. Architects need the band-width to focus on strategy and planning rather than data stewardship. This means quick on-boarding of systems and techniques which allow data-owners to handle their own updates.
You're working in this style if you:
Need to fit frameworks and metamodels to existing data to capture relationships between various artefacts and domains
Are tasked with creating views across multiple domains of the organization's architecture
Next Steps To Consider:
Time pressure is high. You need to figure out how to communicate regularly with all kinds of stakeholders and prove value quickly
Tools & Techniques:
Establish who owns what data. Ensure data owners can access and edit centralized information themselves (in ABACUS®[iv] this is done via editable browser-based lists/catalogs)
Make sure architects and business stakeholders can collaborate easily, with cloud-based access to dashboards which surface roadmaps and metrics to guide discussion
Routinely import and map to data to keep it as accurate as possible (integrations and APIs)
Level 3 – "Scale-Out" Architecture Practice: IT architecture, business architecture, roadmapping
The company's architecture has been well-documented for some domains such as applications and infrastructure or processes and information. There is likely an EA team, e.g. a chief architect, information architect, application architect and infrastructure architect. Staff have a strong grasp of performance metrics such as system performance and responsiveness, percentage of service re-use, etc.
The EA team is also engaging effectively with the business, running multiple roadmaps, weighing up alternative scenarios. They manage exceptions and handle metrics such as portfolio health, technology readiness, and standards compliance, however strategic outcomes may be limited.
You're working in this style if you:
Are centralizing, connecting, integrating data and making the most of APIs
Understand which documentation, artefacts and metrics are needed to support decision-making in each line of business
Next Steps To Consider:
Make sure you employ architecture approaches which scale well across multiple, global lines of business. Tailor communications and visualization of data for each line of business with dashboards or reports
Shadow architectures and framework limitations are common frustrations at this stage
Tools & Techniques
Talk to business units about the portfolios, roadmaps and metrics which are important to them and set up dashboards which provide self-service access to this information
What a CIO and a technical lead need to see may vary significantly. Ensure multiple viewpoints for the architecture are available but are sourced from the same information
Level 4 – Business-outcome, data-driven architecture
This architecture team is the envy of their peers, having the authority and buy in from the most senior line-of-business leaders, CIO and CEO.
They are also under an immense amount of pressure to deliver according to business metrics. They will need to provide quick and defensible positions on cost-reduction, customer experience benefits and onboarding innovative technology. The business value of the EA function is itself being measured regularly.
The team are also shaping systems critical to the company's ability to navigate markets and launch products.
You're working in this style if you:
Have a fully-fledged architecture defining relationships between the people, processes, and technology in your organization
Automate the production of standard architecture artefacts for regular reporting
Empower business leaders and stakeholders to monitor and take charge of trends in key metrics: customer experience, operational metrics, costs and other business outcomes
Next Steps To Consider:
Design-lag or analysis paralysis can kill your influence. Automate calculation of metrics and diagramming so these don't delay your turn-around times
Focus on scenario planning and future-state architecture assessment so that you can move in step or faster than business leaders to respond to change or opportunities
Tools & Techniques
Automate operational analytics, so EA data can be part of weekly meetings across the business
Guide business managers in setting up analytics for their chosen metrics and interacting with data and visualizations themselves. In leading EA tools, analytics can be designed and adjusted in a no-code environment
Level 5 – Industry benchmarked enterprise architecture
EA consultancies and conglomerates are able to draw together wisdom by comparing the blueprints of multiple businesses. Their role in leveraging benchmarks, heuristics and reference models to optimize enterprise architecture has been increasing.
Using these services, companies are aiming to choose a best outcome by selecting a set of metrics and risks tailored to their business. To do this, the EA consultancies draw on a deep knowledge of hundreds of projects and peers.
You're working in this style if:
The consultancy sets up clients so they can update their enterprise architecture repository themselves (for remote working this will mean lists or portfolios that are managed and edited in the cloud)
You use industry best practice metrics, reports and patterns to fast-track value
 Next Steps To Consider:
Seek out opportunities for knowledge sharing with similar organizations
In-house EA practices might add expert consultancy for fresh ideas on best-practice and forecasting
 Tools & Techniques
Map out alternative scenarios and compare these quantitatively according to business and technical priorities
Select architectures which optimise business outcomes, and define roadmaps to guide progress towards these goals
Share with us in the comments section, where you think you are on your enterprise architecture maturity journey.
References
[i] TOGAF from The Open Group https://www.opengroup.org/togaf
[ii] https://blog.opengroup.org/2020/06/23/togaf-9-certification-passes-100000-milestone/
[iii] https://www.hnkpmgciosurvey.com/
[iv] https://www.avolutionsoftware.com/abacus/
About the authors
Dr Tim O'Neill is a recognized authority and strategic advisor on enterprise architecture who has guided delivery of multi $B transformations for Fortune-500 companies and governments.
 
During 20 years as a research fellow at Sydney's University of Technology he has co-authored over 100 papers, journal articles, book chapters and patents on Enterprise Portfolio Management, Architecture and Modelling.  Tim is an Open Group Fellow and has been a co-chair of the TOGAF tools certification committee and a key contributor to several international Enterprise Architecture standards, including IEEE 1471 / ISO 42010. He is a founder of Avolution which provides the leading enterprise architecture and digital strategy toolset, ABACUS.
Liam Ryan has worked in the UK and Australia and manages Avolution's Singapore office. He holds a degree in business from Queensland University of Technology, and is interested in how enterprise architects can best use technology for communication of data-driven roadmaps and business design and scenario planning.
 www.avolutionsoftware.com
---
Don't forget, we also want to know the subjects that are causing you professional pain. Please email your questions to [email protected], and we'll select one for a future advice column. The EA Practice Advisor team is here to help!