Selected Highlights from Gartner's
Application Innovation and Business Solutions Summit 2023
By Steve Else, Ph.D., Founder and Contributing Editor, Enterprise Architecture Professional Journal
In my role as Founder and Contributing Editor of the Enterprise Architecture Professional Journal, I covered both the Application Innovation & Business Solutions and the Tech Growth & Innovation Summits earlier this year. This article highlights the first of these summits; a follow-on article will feature highlights of the latter one.
My quest for both events was to understand what Enterprise Architects could take from these premier learning and networking opportunities. In terms of the extensive, multi-day proceedings from both events, only a very few dealt explicitly with architecture.
About half of the 14 slides in the Application Innovation and Business Solutions conference actually focused on Business Architecture, rather than EA writ large. The "grander" EA topic is more the implied platform of the Tech Grown & Innovation Summit, although architecture was scarcely ever mentioned at all in the proceedings. The major and valuable themes that were more central were those of Customer Experience, Business Outcomes, and Business Value. Therefore, there is clearly a symbiotic relationship between these two conferences, and, in the absence of an EA Conference, there is a lot to be gained from attending both of these conferences, as well as the Data & Predictive Analytics and the IT Infrastructure, Operations, and Cloud Strategies conferences.
Maybe a more efficient way to gather some key points from all the events just mentioned would be to go to the Gartner IT Symposium/Xpo October 16-19, 2023, in Orlando, Florida. This event is their flagship one and I expect to see a lot of AI and ML ideas woven into most of the presentations this year given the unavoidable and exciting disruption these are bringing to all of Gartner's research.
The following slides largely tell their own stories and therefore I challenge you to carefully consider each one for EA relevance: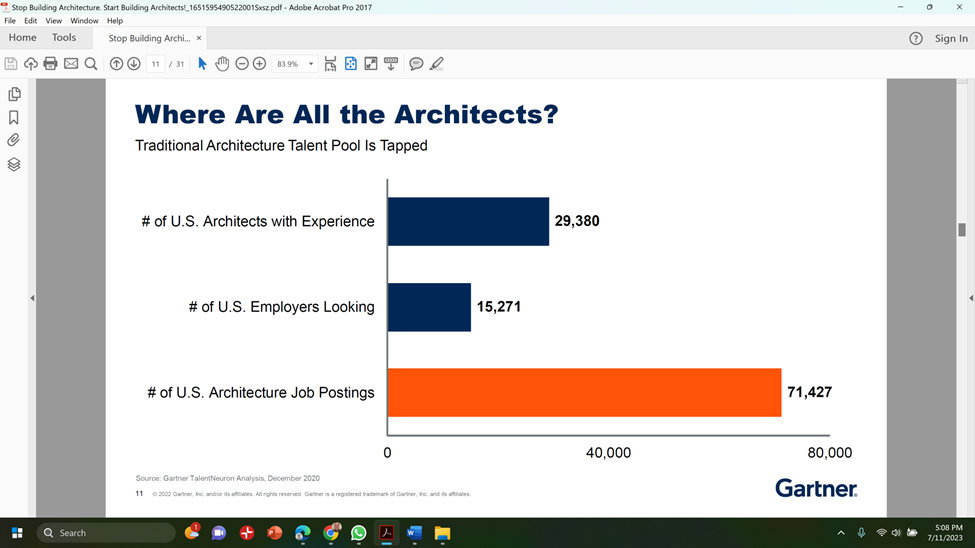 The above graphic seems to imply that there are too few architects in the U.S. with adequate architecture experience to meet the requirements of the posted architecture jobs. This suggests to me a great gap in an understanding of a mainline roadmap to gain the requisite knowledge, skills, and experience.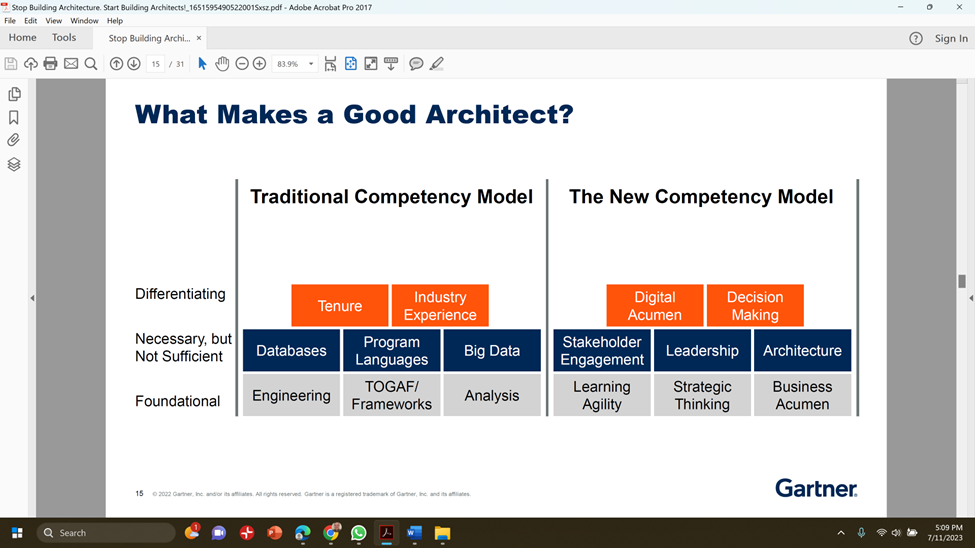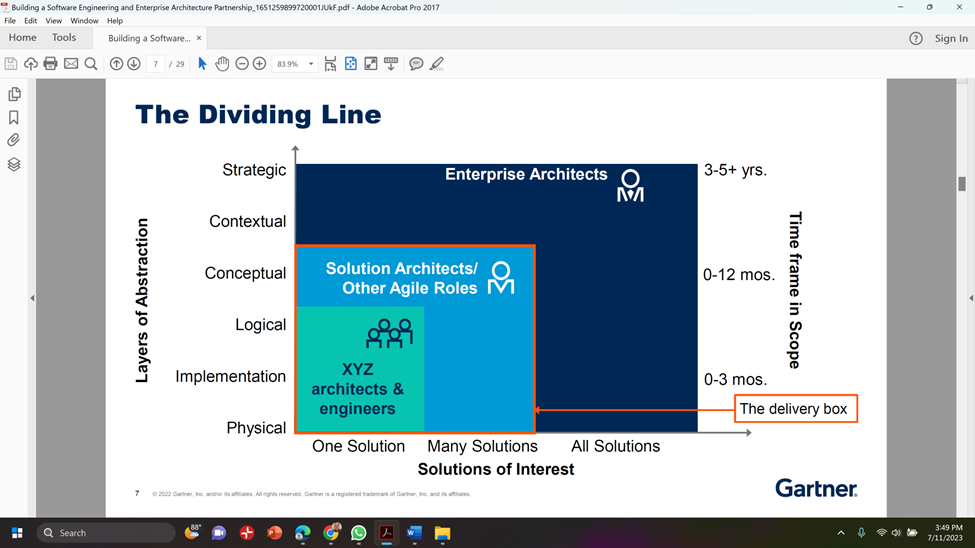 The above graphic is quite useful, as I'm always being asked for ways to explain the differences between an Enterprise Architect and a Solutions Architect.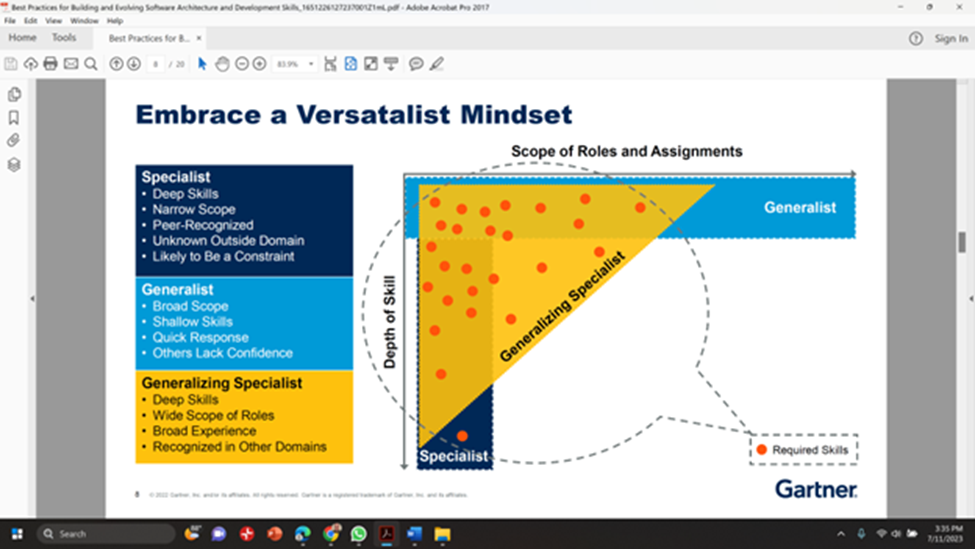 The above graphic points the way towards some of the knowledge, skills, and mindsets that best align to success as an EA. The series of graphics below contain some valuable and easy to digest aspects of EA in general, as well as from business and technology architecture perspectives.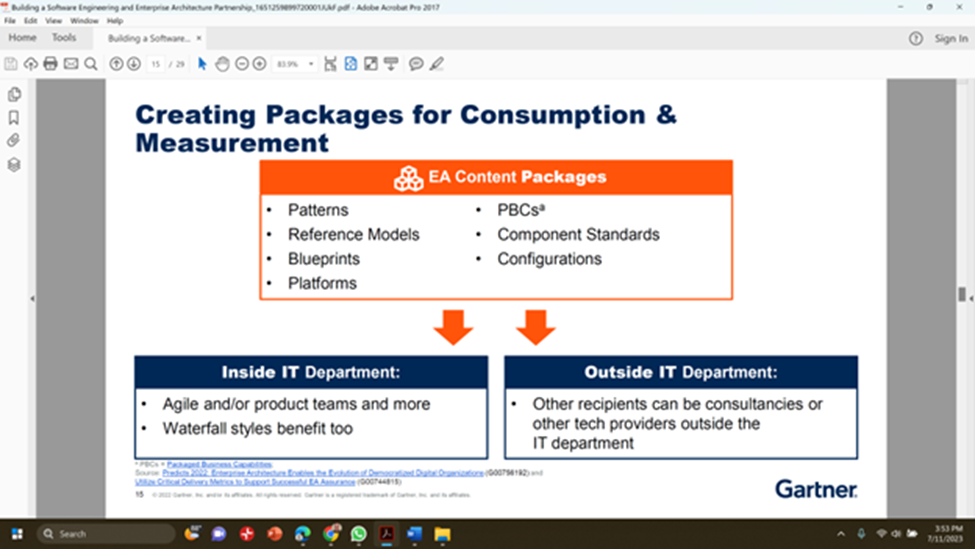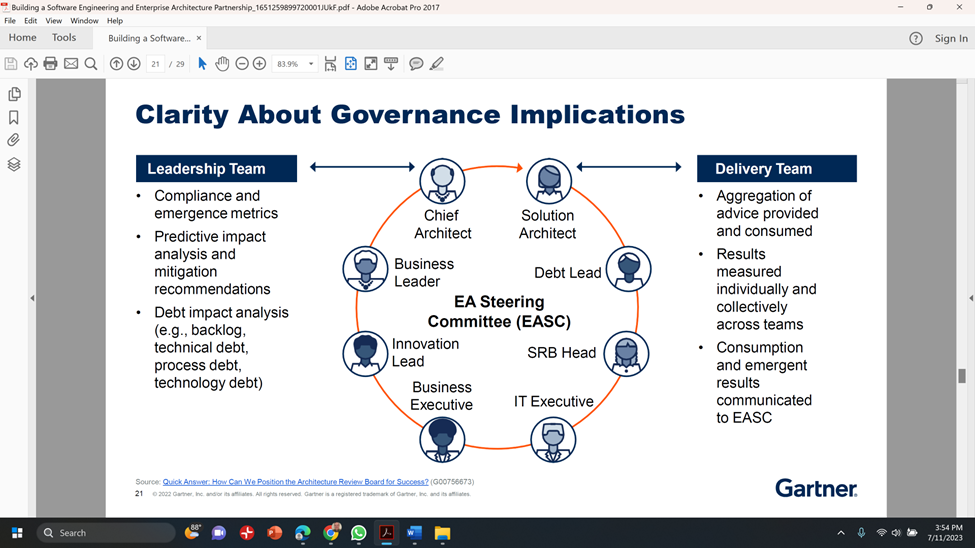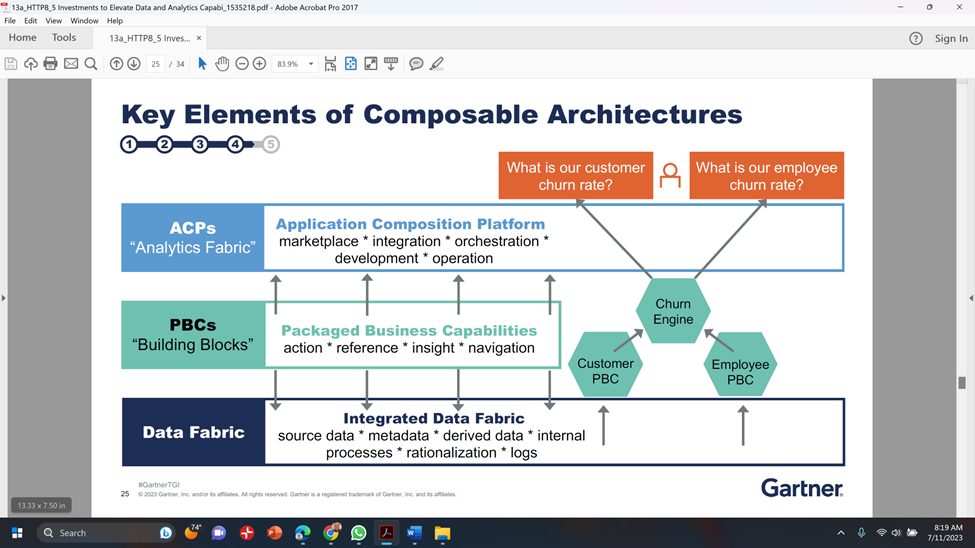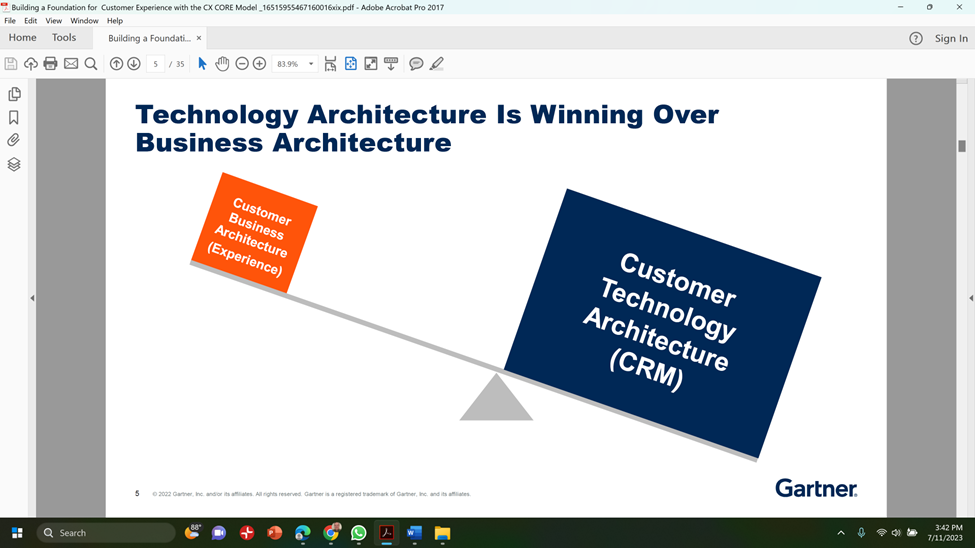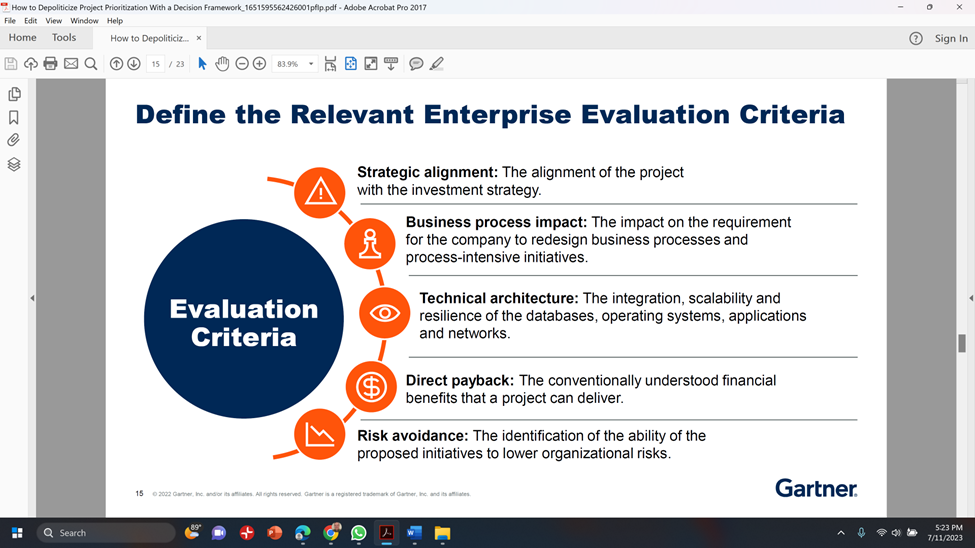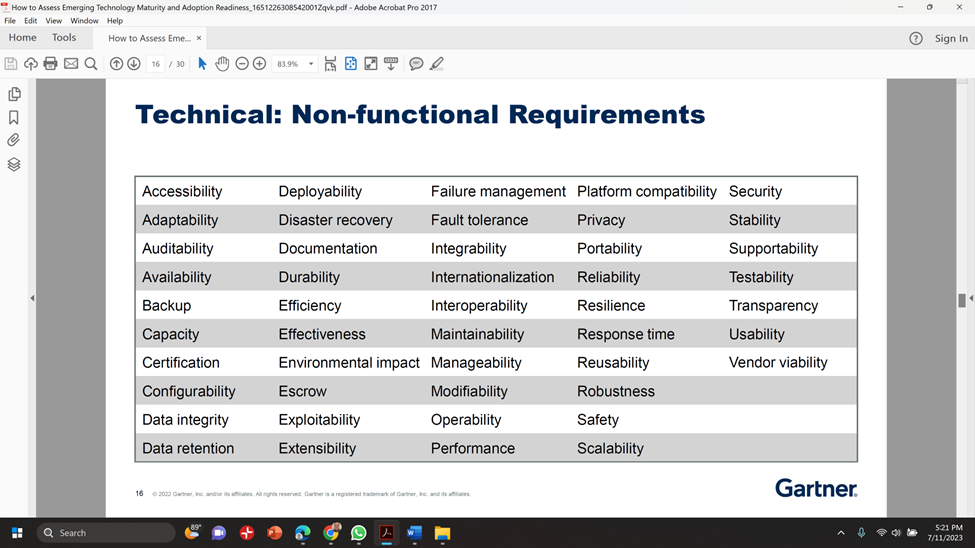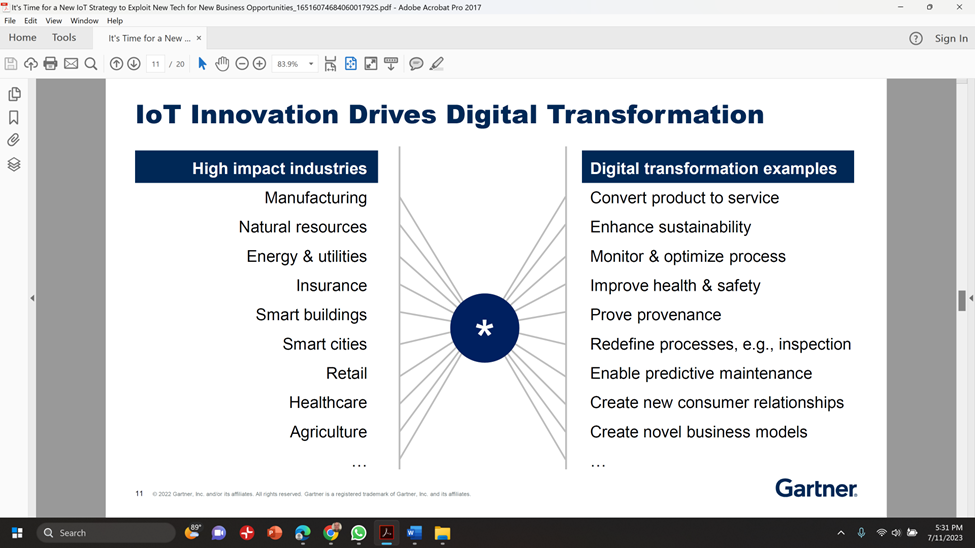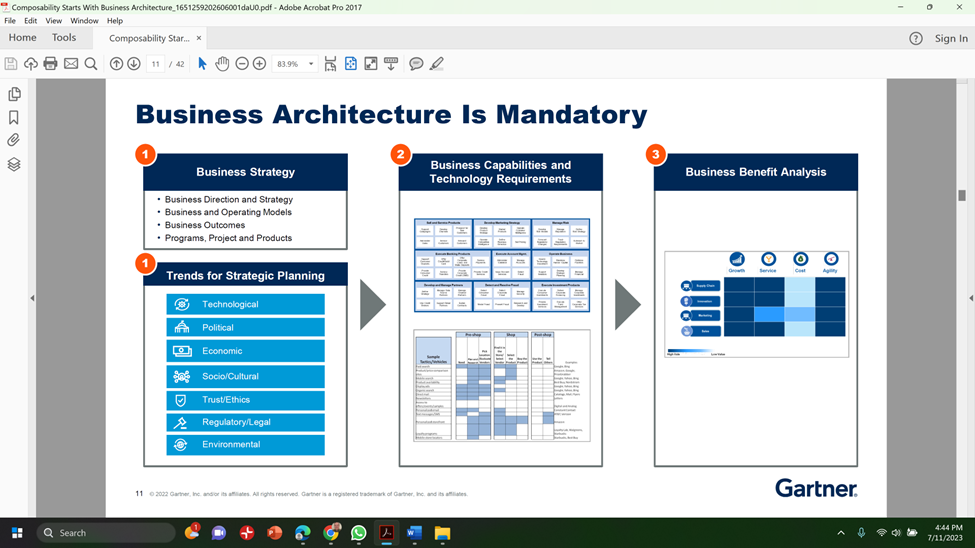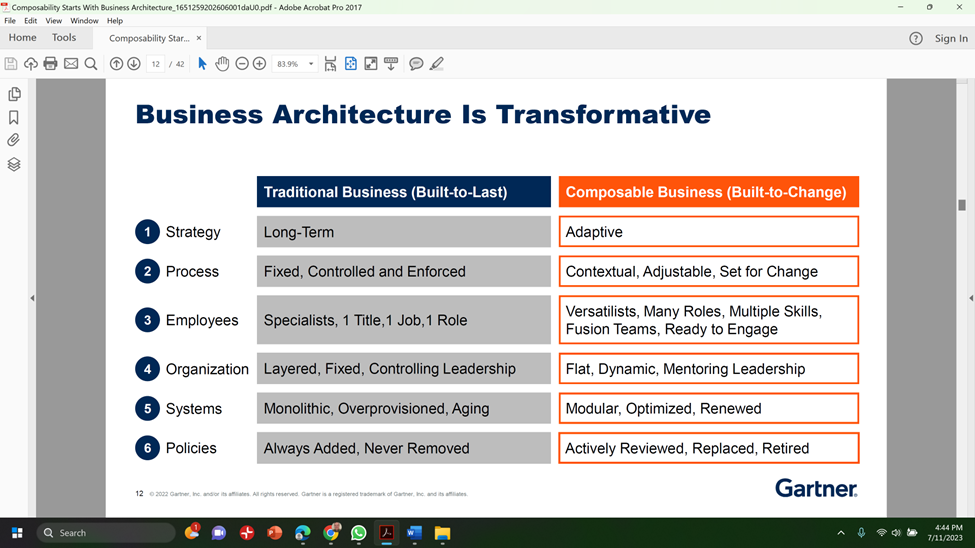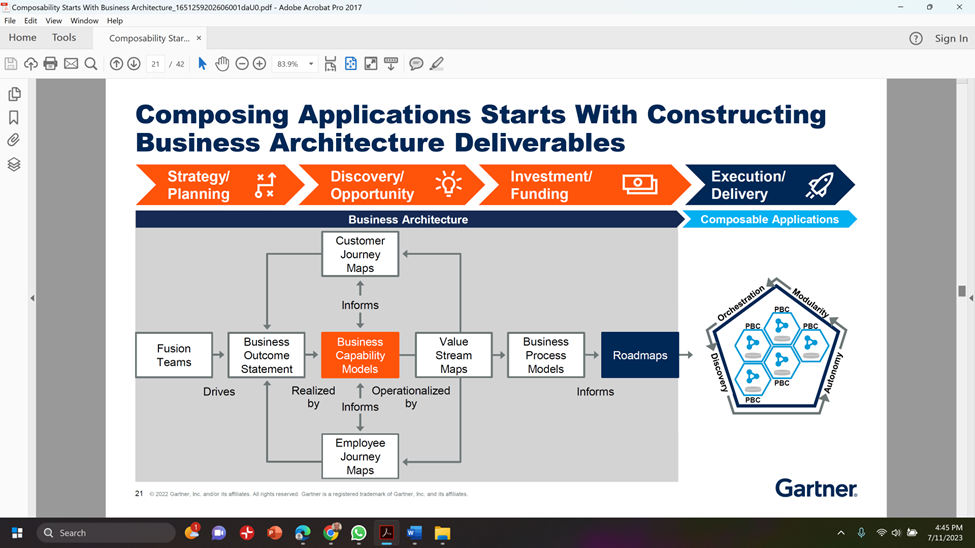 In conclusion, the fact that there is no longer a Gartner conference for EAs makes gathering architecture knowledge harder to find and synthesize, requiring looking across multiple domains in a variety of Gartner events to gain explicit architecture insights. Also, Gartner's eschewing architecture frameworks makes it all the more difficult for it to tell a cohesive EA story. But nuggets such as those in this article are valuable and I trust you will agree. For questions regarding this article, contact me at the following email address: [email protected].