So park your ego out by the door and learn how to be a good enterprise architect by being part of a multi-disciplinary team.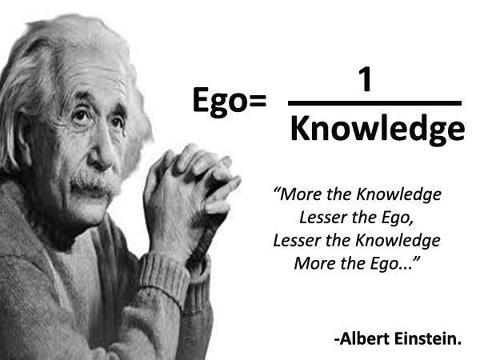 Have I got your attention?  Good, because I am aiming to stir you up and have you really think long and hard about why we keep going through FADs of methodologies and will leave you pondering on my favourite phrase – we are all bunch of discipline bigots with BIG EGOS!
All my career I've bumped into people, mostly on the IT side of the world, who display extreme symptoms of discipline bigotry. I am not accusing all enterprise architects of this behaviour, I am accusing everyone of it. Let me explain.
When I worked for the Queensland Government Chief Information Office way back in 2004, the CIO, Peter Grant, sent us all out a stern email to get our heads out of our 'proverbial' and stop being discipline bigots. We had to learn how to work as one team and stop acting like we were on different teams because we came from Procurement, Enterprise Architecture, Strategy, Business Improvement, Portfolio, Program, Project and Benefits Management camps.
Why?  Well, the office was like a school yard.  We kept having loud and long arguments of why each camp was the 'silver bullet' for delivering great outcomes. The louder and more heated the arguments got, the less productive we were.
In our effort to do our 'job' we very often forget that we are actually part of a team that needs to complement each other's work.  We need to bring each of our disciplines together in a way that we understand our touch points and where handovers need to happen, where one discipline leads and the others contribute.
Let me tell you where I have seen this concept of multi-disciplinary and complementary teams working well together and to be honest, thank goodness they do. 
As a business analyst at a large Metropolitan Hospital in Brisbane, I was very fortunate to have watched, listened and learned the business of Oncology.  I hope to never have to avail of their services. Every staff member on the Oncology team showed me how multi-disciplinary teams MUST work together to complement each other, else, the end result could be fatal.
The most important part of being a member of a multidisciplinary team, is to park your ego.  A doctor is not seen to be more superior to a nurse or a radiologist. Everyone has an equal voice in the room.  They bring the expertise of their discipline in to look at each patient's case as one team.  They offer suggestions and work out a care plan together, that then gets implemented by the Treatment team.  Reviews are done as a multi-disciplinary team again, with adjustments of the care plan made along the way. 
Simply put, the benefits of multi-disciplinary teams lead to better outcomes, which in the case of oncology means, increased survival rates for patients.  In business, the multi-disciplinary team has a greater chance of delivering successful innovations.  If you would like to read more about multi-disciplinary teams in business, go have a look at this article.
If you are part of a multi-disciplinary team today, please share with us, in the comments section below, what your experiences have been and what has worked best for you.
---
Don't forget, we also want to know the subjects that are causing you professional pain. Please email your questions to [email protected], and we'll select one for a future advice column. The EA Practice Advisor team is here to help!